Sustainability
As the fifth largest bottling group by global volume in The Coca-Cola System, Swire Coca-Cola remains firmly focused on the long-term sustainability of our business and the communities we serve.
We believe that when the environment in which we operate thrives, so do we; and we are committed to continual improvement and acting responsibly to support a better future for our employees, customers, the natural environment, and the communities in which we operate and live.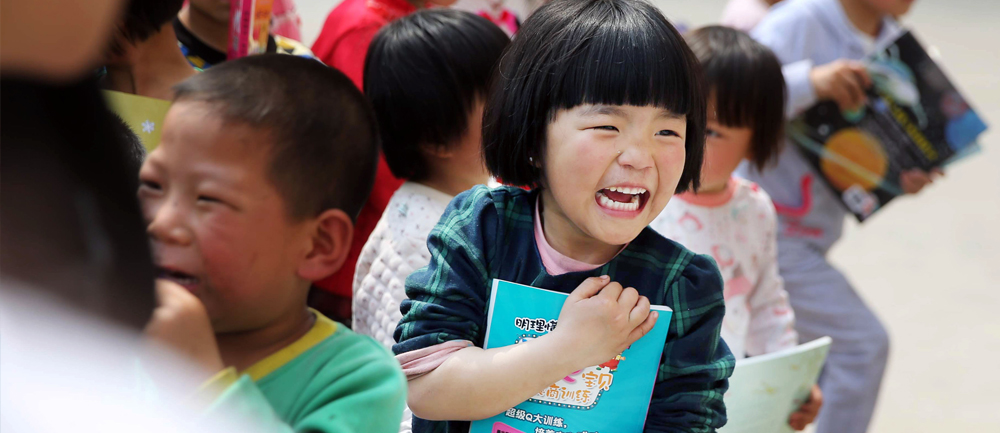 Approach
Our approach to sustainable development aligns with the values and commitments set out by our parent company, Swire Pacific, and The Coca-Cola Company (TCCC). Our ultimate aim is to create long-term value for our stakeholders.
As a member of The Coca-Cola System, we embed the same sustainability values and performance metrics as TCCC into our operations. In line with TCCC's approach, we offer a diverse portfolio of beverages based on the taste preferences of our local consumers. We also align our environmental and social focus areas with those of TCCC, including water stewardship, packaging waste management, and women empowerment.



Responsible Marketing
We abide by The Coca-Cola Company's Responsible Marketing Policy and will not market directly to children under the age of 12. Our advertisements are not designed to appeal specifically to children, and we do not directly target children in our campaigns. For example, we will not advertise our products in primary schools.

Food Safety & Product Quality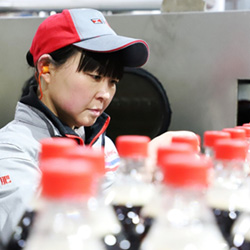 We avoid food-safety risk factors by eliminating reliance on fragmented supply chains; unnecessary use of additives, and limiting human-contact exposure during the manufacturing process. We ensure that the quality of our products complies with relevant local rules and regulations, as well as standards outlined in the Coca-Cola Operating Requirements (KORE).


Manual Handling Training
To protect our employees from manual handling incidents, we have worked with Pristine Condition International, the company that revolutionised manual handling through their knowledge of the mechanics of Olympic weightlifting and anatomical principles, to provide a tailor-made training for our staff on manual handling techniques and the manual handling risks inherent in our workplace. A DVD has also been produced to demonstrate how the Pristine Condition principles can be applied to all manual handling and health-and-safety scenarios within our work environment.
Safety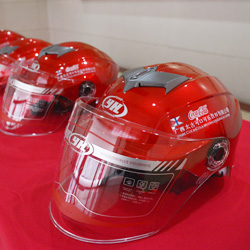 In 2018, we launched the
Safety
All Year Long programme during the Chinese New Year time to promote our five core safety areas, which are: the use of motor vehicles; the use of non-motorised vehicles; fire control; stock management, and precautions before and during holidays. Our sales representatives learned about safety measures and how to protect themselves during peak sales seasons and under extreme weather conditions. Staff have responded favourably to the programme.


Achieve the Best of You
A training programme to help female leaders increase their awareness on the issues of gender equality and the need for empowering other women around them.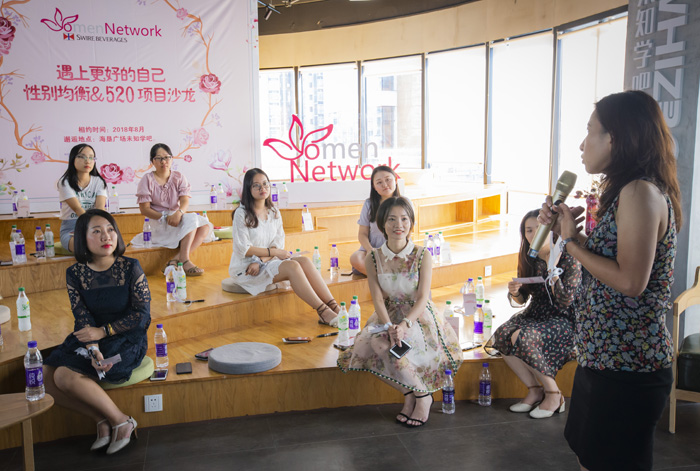 Female Leadership Forum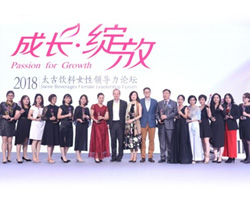 An event held every two years at which all female managers are invited to learn from each other and form a stronger network. The event offers the opportunity to celebrate and give thanks to the women of Swire Coca-Cola, as well as to celebrate the achievements made within the company towards gender equality.

Unconscious-bias Workshop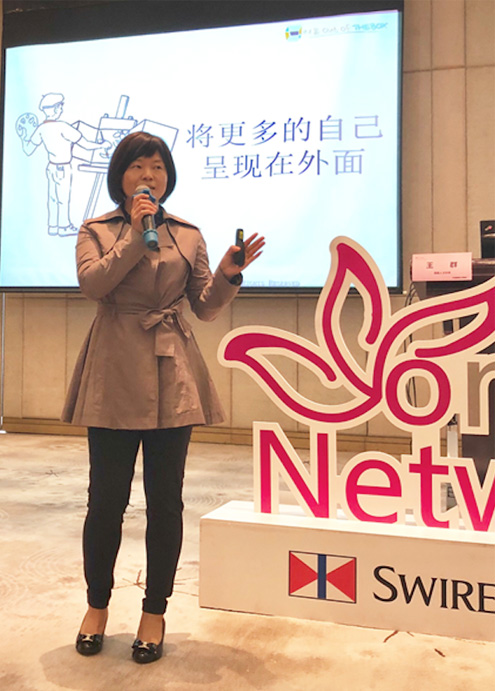 A training programme for managerial- and supervisory-level employees at bottling plants that aims to eliminate discriminatory behaviours by providing managers with the tools necessary to adjust automatic patterns of thinking.

Water Stewardship and Environmental Protection
Water is a key ingredient in our products and vital to communities and ecosystems. To protect this precious resource, we partner with governments and NGOs to develop and implement projects that preserve water resources and address key environmental issues.
Mini-Wetland Project (Mainland China)
The wastewater generated by visitors to Shitang Village's agritourism in Jiangsu Province has presented a significant threat to the local environment and the people.
In response, Swire Coca-Cola and The Coca-Cola Company launched the Mini-Wetland Project in 2016, which uses an artificial wetland to purify wastewater generated from the farmhouses in the village.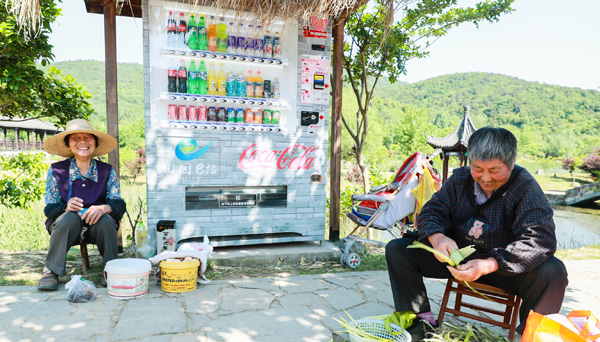 ---
Chalk Creek, Utah / Jesse Creek, Idaho Replenishment Projects (USA)
Through collaboration with the Bonneville Environmental Foundation, Trout Unlimited and The Nature Conservancy, Swire Coca-Cola restored stream flows in Chalk Creek, Utah and Jesse Creek, Idaho to protect thousands of juvenile Bonneville Cutthroat Trout from being trapped in canals during their migration season. Each year, we contribute by replenishing approximately 272.1 million litres of water, which is approximately 48% of the water used in our USA legacy operations.
---
• Rainwater Harvesting Installation System (Taiwan)
To improve the water access of remote tribes during the typhoon and heavy rain season and enhance the utilisation of rainwater resources, Taiwan Coca-Cola System has collaborated with Taiwan Green Building Association to install rainwater harvesting systems at six sites in Taiwan. The systems help to store rainwater on ordinary days, making clean water available during difficult times and drought. This simple water purification system benefits more than 7,000 people.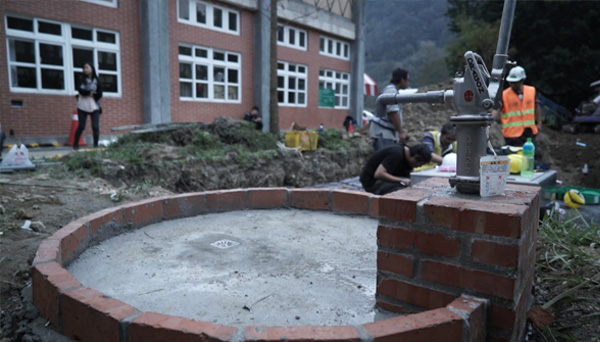 Women Empowerment
Women around the world provide significant contributions to The Coca-Cola System, and are already pillars of our business community. We are building on that foundation by implementing programmes that help women entrepreneurs unleash their economic potential.
Mama University (Mainland China)
Mama University aims to help more than 200,000 Chinese women learn, grow and create more for their families and society by providing cultural, educational, economic and other learning courses and development opportunities. Through both online and offline courses, the women learn and grow together; overcome obstacles; improve their families' economic income and quality of life, and ultimately create more value for society.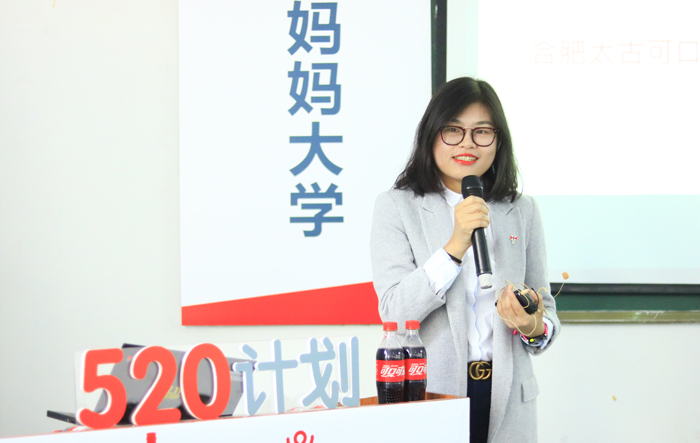 Youth Development
We believe that education is fundamental for a growing community and that by educating the younger generation, they become positive and engaged members of society.
The Coca-Cola Hope School (Mainland China)
Since 1993, The Coca-Cola Company has invested over RMB150million to build over 100 Hope Schools under Project Hope to help 100,000 disadvantaged children in rural areas of Mainland China receive an education. Over the last 20 years, Swire Coca-Cola itself has helped to build 28 Hope Schools. The project supports the construction costs to build Hope Libraries, e-learning centres and multimedia classrooms.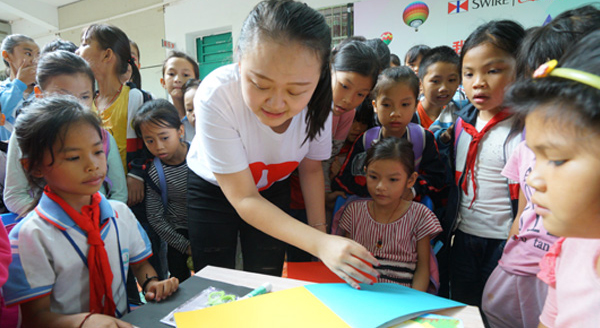 ---
The Coca-Cola Scholars Foundation (USA)
The Coca-Cola Scholars Foundation invests in exceptional high school students who are dedicated to leadership and actions that positively impact others. Each year, the foundation sends 150 bright, young innovators into post-secondary education with a US$20,000 scholarship. Swire Coca-Cola has supported the foundation through donations for more than 30 years.
---
Anti-Bullying Campaign (Taiwan)
Swire Coca-Cola Taiwan, together with the Coca-Cola Foundation, has collaborated with the Child Welfare League Foundation on a three-year Anti-bullying Campaign to fight against bullying on campuses in Taiwan. We hope to make young people willing to engage with this serious issue, and we also hope to provide solutions for parents and young students to deal with bullies. The campaign includes campus programmes, media and public communications.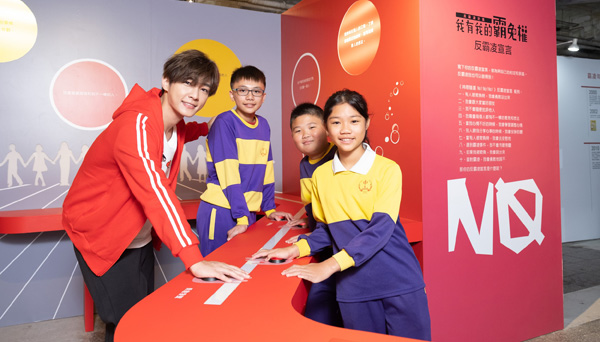 Emergency Relief
When natural disasters strike and impact the livelihood of the communities we serve, we collaborate with local governments, supporting organizations, and NGOs to provide assistance and support.
Clean Water 24 (Mainland China)
Swire Coca-Cola supports local communities by providing bottled water to affected citizens within 24 hours of a natural disaster. We have been participating in this programme since 2013, and have delivered about 7 million bottles of water to more than 1.6 million people over the years.