30th March 2021
Swire Coca-Cola launches industry-leading digital production line in China
Joins hands with Siemens to achieve digital strategic cooperation
Executive summary
Swire Coca-Cola China's first digital production line was rolled out in Hangzhou, Zhejiang province, in its most profitable bottling plant in Chinese mainland. It marks the full realization of digital operation in Swire Coca-Cola's business in the country.
Over the next two years, Swire Coca-Cola plans to install manufacturing information system at its 18 plants with nearly 100 production lines across China, unlocking an annual production capacity of 550 million cans.
The strategic partnership formed by Swire Coca-Cola China and Siemens AG will push China's beverage industry to enter into a fresh digital era.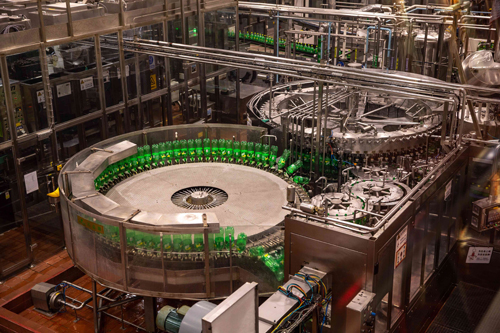 The details

The first digital production line of Swire Coca-Cola in China has recently gone into operation in Hangzhou, showing the full realization of digital management in Swire Coca-Cola's business in the country. On the same day as the inauguration took place on March 30, Swire Coca-Cola announced a strategic cooperation agreement with Siemens AG to further accelerate the digital upgrading in its manufacturing facilities in China.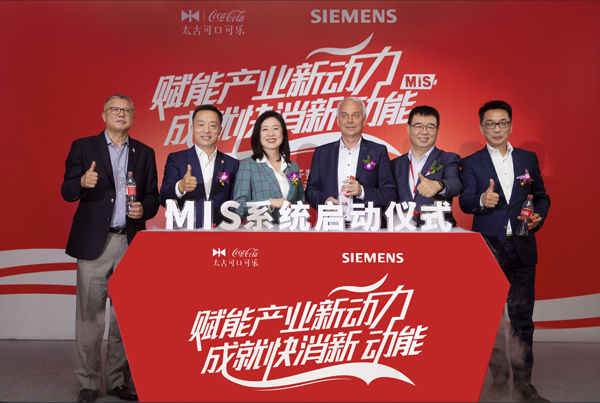 Under the deal, Swire Coca-Cola will bring Siemens' customized manufacturing information system (MIS) into its factories throughout the country, and the first digital production line is in its Hangzhou plant, which is Swire Coca-Cola's most profitable bottling plant in Chinese mainland. Over the next two years, Swire Coca-Cola plans to adopt the MIS system to 18 factories with nearly 100 production lines in this individual market, unlocking annual capacity of 550 million cans.
The MIS, jointly developed by Swire Coca-Cola China and Siemens, is designed to solve growth issues of China's beverage industry via digital solutions. It is able to collect real-time data during production and undertake multi-dimensional dynamic data analysis in efficiency, energy consumption, safety, quality and error forecasting. The system helps optimize production information monitoring and analysis, quality control, equipment management and maintenance, error detection and early warning, production performance evaluation and decision-making, as well as other functions. It can also collect real-time data at any time and anywhere throughout the country through a mobile app.
The MIS has enabled Swire Coca-Cola to effectively shorten the fault diagnosis time and provide predictive maintenance. It is the first maintenance solution in its kind to be applied in China's beverage sector.
The MIS also makes regular sampling inspection more frequent. Figures on sugar content and inflation volume of each bottle of Swire Coca-Cola beverages will be available in real time, and the rate of defective product will be significantly mitigated.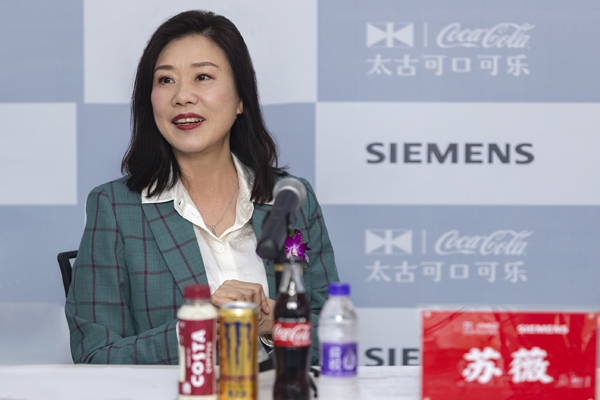 Apart from its high efficiency and accuracy, the MIS has also made outstanding contributions towards Swire Coca-Cola's goal for sustainable development. With its ongoing efforts, all its factories will save about 10 million kWh of electricity on an annual basis, enough to provide the annual power usage for 5,000 households, or more than 20,000 residents.* That is equivalent to 3,200 tons of standard coal and 7,500 tons of carbon dioxide emissions reduction. By 2030, Swire Coca-Cola will fulfill its commitment on carbon reduction of its 2030 sustainable development strategy.
As 2021 marks the first year of China's 14th Five-Year Plan (2021-25) period, the government has pledged to promote industrial digital transformation. The country's move strongly aligns with Swire Coca-Cola's strategy.
"As early as 2019, we prioritized the digital strategy as one of Swire Coca-Cola's five core strategies," said Karen So, Managing Director of Swire Coca-Cola Limited, "Today our first digital production line in China has been officially launched, and our business and operations are fully under digital management. We are proud to be in the vanguard of innovation and digitalization of China's beverage industry. We hope to explore new business opportunities by drawing on internet technology and digital tools, promoting the sector's digital transformation."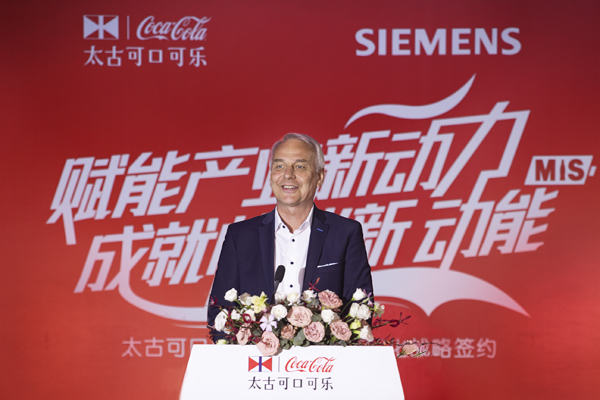 Lothar Herrmann, President and Chief Executive Officer of Siemens Greater China, said, "Swire Coca-Cola is the leading bottling group of the Coca-Cola family, and its close collaboration with Siemens will be a key driver in promoting the digital development of the beverage industry. I am convinced that with this strategic cooperation on digitalization, Swire Coca-Cola's productivity, quality and sustainability will improve substantially and set a new digital benchmark in the global beverage industry. This is not just about production lines or factories; it's more about creating new momentum in manufacturing. Ultimately, though, it is about innovation that serves people, and it is a mission that inspires and drives us in everything we do."
*For 2020 the National Development and Reform Commission estimated that average standard coal consumption at existing power plants would be less than 320 grams for every kWh of power.